Discipleship Training School (DTS)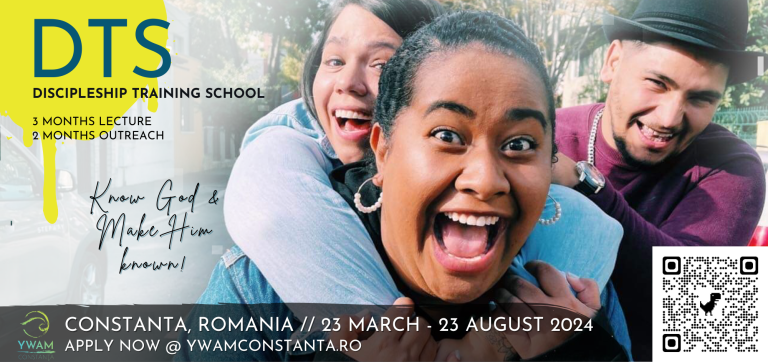 We believe this world needs young people who want to live a radical life of obedience to Jesus, no matter the consequences or the costs. We desire to see a generation that will follow Jesus selflessly, impacting the world around them!
Through our DTS we will equip you, challenge you, take you out of your comfort zone and offer you a whole set of new experiences with Jesus. You will be stretched and you will grow! When going through DTS you will experience intense and in-depth teaching, extended times in God's presence, faith challenges and daring ministry opportunities; you will take on a ride of growing into a lifestyle of following Jesus radically and passionately.
Are you up for adventure with Jesus?
Our next DTS is March 23rd – August 23rd 2024!
6 months.
3 lecture. 3 outreach.
Know God.
Make God known.
Through speakers from around the world, you will be challenged while learning new things and going deeper in your relationship with God. You will get to experience living in community at our base for 3 months, one on one discipleship, times of worship and intercession, along with getting involved with local ministry times.
Topics Include from Weekly Lectures include:
Father Heart of God, Character and Nature of God, Holy Spirit,
Lordship, and more!
This is your chance to take everything that you've learned and experienced during the lecture phrase and apply it to a time of outreach with your team. The students and staff will travel together, sharing new experiences and bring God's love to the people.
Past Countries for our outreach teams include:
Thailand, India, the Philippines, Greece, and more!